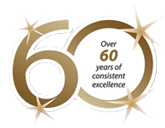 B-3000 PC
Features :

Fully computerized (PC based) Brinell Hardness Tester.
Direct and accurate measurement of Brinell hardness number using 'State of the art' image processing technology.
'Wide testing range' from soft metal to medium hardness steels.
High accuracy and repeatability of measurement at all loads
Faster measurement yielding to higher productivity.
Hydraulic loading and unloading cycle.
Advanced window based software.
Latest GUI Features:

User friendly software with all help file and Windows features.
Online indentation setting and focusing on PC monitor.
Advance Image Processing : Algorithms implemented for precise calculation of hardness numbers with various options to cover all ranges of specimen.
Batch File Processing : Option for data/storage and reports generation.
Statistical Evaluation : Software for calculating deviation, mode, medium, histogram etc.
Wide option in calibration mode.
Extensibility for future advanced image processing analysis requirements.